Step~By~Step Guide on "How To Increase Your Chances of Getting Pregnant Through Herbal V-Steaming"
Regular price

Sale price

$45.00
Description

My muslim sisters in Islam, when it comes to health struggles we face, we know for a fact that it was the decree of Allah. We believe in the decree and we handle it through patience as we also tie our camel.

ImāmAbdur-Rahmān As-Sa'di (died 1375 AH, rahimahullāh) said: "Al-Bukhāri reports from Abu Hurayrah (radiyallāhu 'anhu) that Allah's Messenger (salallāhu 'alaihi wasallam) said:  "Allah did not send down a disease except that he sent for it a cure."

That saying, this e-book was specifically made for my sisters who have been struggling to get pregnant. As a V-Steam Practitioner with years of studying, researching, praying and applying, there have been proven testimonies from myself, my ladies and women around the world who became pregnant with the permission of Allah.
Share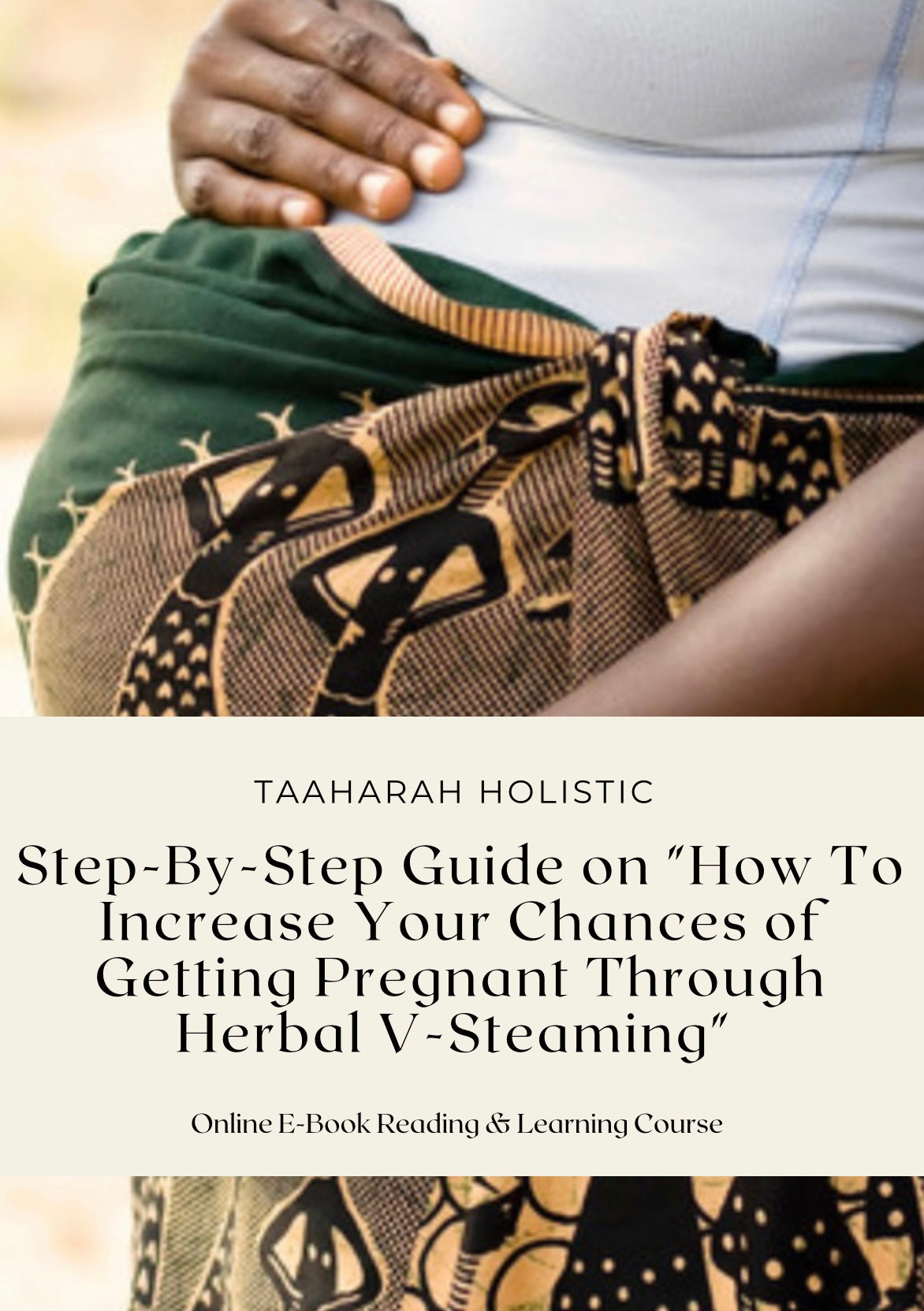 Testimonials






So, I absolutely love this steaming kit when I brought it, it was around the time that I had to get surgery for having a cyst by the permission of the lord first and than by way of the kit I didn't have to get surgery it helped with my cycle, the cyst, it made me feel really good I get my kit ready and relax and when I am done I feel really good one time while steaming I felt things coming out so it definitely cleanse you and the owner is very reliable and is there for any questions or concerns I definitely recommend her service!

Loyal Client
The soap helps and I really love the smell.

Aiyanna
Amina is knowledgeable about women's health, her store is well stocked. She has excellent customer service and ships extremely fast!!

Sakinah
These herbs really helped me heal from the issue I was having and helped me balance my ph and not have such a heavy flo. It was very cleansing I really recommend them to anyone who needs them.

Destiny
The e-book was really detailed, Amina did an amazing job of making it easy and understandable on the steps needed to take action. Loved it and worth it!

Loyal Customer
Absolutely, love the rose bar! Would definitely recommend!

Shayneesa
The foam wash is so minty, it keeps my private area so cool and fresh, it reduced my vaginal burning! I run out almost every month! I highly recommend this product!

Meme
Join Our Social Platforms